---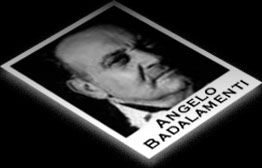 Angelo Badalamenti was born in Brooklyn on 22 March 1937 and studied at the Eastman School of Music and Manhattan School of Music in New York. A few small scores in the 1970s (when he used the pseudonym "Andy Badale") notwithstanding, Badalamenti entered the world of film music in 1986 when his friend, director David Lynch, asked him to act as actress Isabella Rossellini's vocal coach for her role in the film "Blue Velvet". Lynch was so impressed with Badalamenti's work in arranging Rossellini's performance of "Mysteries of Love", he asked him to score the film as well. Since then, Badalamenti has struck up an enduring working relationship with Lynch that continues to this day, with the composer lending a jazzy, darkly ironic musical edge to Lynch's skewed filmic perception.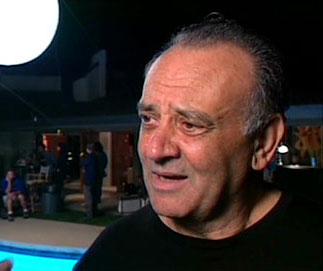 Their collaborations to date include cult films such as "Wild at Heart" (1990), "Twin Peaks" (1990), "Lost Highway" (1997), "The Straight Story" (1999) and "Mulholland Drive" (2001), the latter of which gained Badalamenti two Golden Globe nominations.
Other high-profile Badalamenti works include "A Nightmare on Elm Street 3: Dream Warriors" (1987), "Cousins" (1989), "National Lampoon's Christmas Vacation" (1989), "The Comfort of Strangers" (1990), "The City of Lost Children" (1995, for which he was nominated for a César Award), "Arlington Road" (1999), "The Beach" (2000), "Secretary" (2002), and the theme to the popular Bravo TV series "Inside the Actor's Studio".
Away from the cinema, Badalamenti has written a number of classical and performance pieces, including "Industrial Symphony #1" for the Brooklyn Academy of Music, and is a popular and respected recording artist, having undertaken successful collaborations with (among others) Barry Adamson, Julee Cruise, Jocelyn West, Tim Booth and Marianne Faithfull.
---
Links:
Badalamenti Interview
Interview Film Score September 2001
Angelo Badalamenti on working with David Lynch
---