---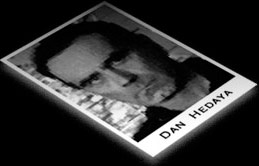 Dan Hedaya co-starred with Samuel L. Jackson in John Singleton's Shaft, Denzel Washington in Hurricane and portrayed Richard M. Nixon in the film Dick. Hedaya has appeared in nearly 40 feature films including The Addams Family, The Seduction of Joe Tynan, Blood Simple, Marvin's Room, For Love or Money, Benny and Joon, Searching for Bobby Fischer, Maverick, To Die For, The Usual Suspects, Clueless and The First Wives Club.
The New York native has appeared frequently on television. He is probably best remembered for his portrayal of Nick Tortelli on Cheers. In addition, he has been in Hill Street Blues, L.A. Law, Law and Order, Family Ties and Homicide. His TV movie credits include The Second Civil War, Bounty Hounters, Fallen Angel, Betrayal of Trust and The Whereabouts of Jenny.
Hedaya has also appeared on stage in many productions including Henry V, Hamlet, Golden Boy, Awake and Sing and The Basic Training of Pavlo Hummel.
from the Official Press Kit
---