NaomiWatts
---
Naomi Watts is an accomplished actress, working steadily in the US., England and Australia. She has worked with such directors as George Miller, Marshall Herskovitz, John Duigan and David Lynch.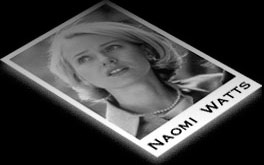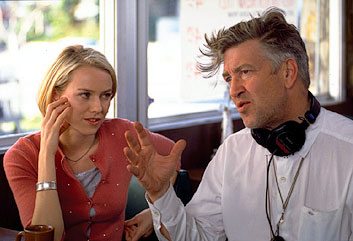 She recently completed the Showtime movie, The Outsider, directed by Randa Haines (director of Children of a Lesser God). Earlier in 2001, Watts produced and starred in the short film Ellie Parker, which screened in competition at the 2001 Sundance Film Festival. The film is currently being developed as a feature film. Also, she received the Best Actress in Short Film Award from the Method Fest.
Born in England, Watts moved to Australia at 14 and began acting while attending school. Her other film credits include Dangerous Beauty, Tank Girl, Wide Sargasso Sea and Flirting.
On television, she starred in the BBC drama The Wyvan Mystery, opposite Derek Jacobi and Iain Glen. She starred in the HBO movie, Persons Unknown opposite Joe Mantegna and Kelly Lynch, as well as Hunt for the Unicorn Killer for NBC.
from the Official Press Kit
---
Trivia
Naomi Watts has always regretted telling a journalist she had considered suicide before she had her big break - as she insists the comment was taken too literally. The 21 Grams star, 36, admits she was on the brink of dangerous depression during hard times as a struggling actress in Los Angeles, but was shocked when she realized the press had latched onto her comment. She previously told a reporter, "I remember driving along Mulholland Drive, thinking, 'Maybe I'll just go over the cliff because I can't take it anymore.'" However, Watts explains, "That wasn't literal. For the record, I am not a suicidal person. But I understand depression and I've lived it and I felt really badly when I read that and suddenly it's everywhere, 'Naomi Contemplating Suicide'.
---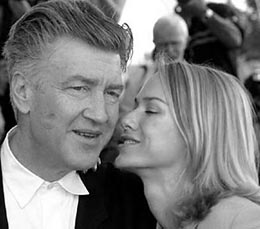 Casting Trivia
"...nor was ABC happy about Lynch's lead actresses, Naomi Watts and Laura Harring. Usually, a show's producers audition at least fifty actors for each major role, and then bring their three top contenders in to read for the network, at which point the producers and the executives cast the show together. But Lynch casts by scrutinizing head-shot photographs and conducting interviews. Viewing actors as design elements, he often chooses unknowns with broad, blank faces.
"Sometimes the network can give too much respect to an artist," Tony Krantz said, "and ABC did that here, deferring to David without having any chance to see the actors read – to kick the tires. The actresses are fantastic-looking, fine talents, but they're a little old" – both are in their late twenties – "and ABC thinks Betty is too aw-shucks and Okie-from-Muskogee, and that at the beginning, after the accident, Rita looks kind of goofy."
---
How Naomi Watts got the part
Auditioning for Lynch was a relief simply because he doesn't audition the usual way. First, he casts not from seeing prior work but from looking at head shots, and he had selected four actresses to interview for the role. Watts was in New York at a reunion with her mother and brother when she got the call, and, aware of Lynch's idiosyncratic methods, she immediately cut an interval to return to Los Angeles.
Getting off the plane in her jeans, she went to meet Lynch, in a room with just him, casting director Johanna Ray and Ray's dog. "We just talked," she recalls happily. "We talked about family, we talked about everything but work." At the end of the meeting, he hugged her. She was asked to come back the next day "more glammed up," so she went to the hairdresser and put herself in a tight dress and heels. This time another relaxed conversation, but at his home. At the end of the meeting, he gave her the script. Two weeks later, she was offered the part.
Asked what he sensed about Watts that made him choose her, Lynch replies, "I saw someone that I felt had a tremendous talent, and I saw someone who had a beautiful soul, an intelligence - possibilities for a lot of different roles, so it was a beautiful full package."
---
| | | |
| --- | --- | --- |
| | | ROLE: |
| 2007 | Funny Games | Ann |
| | Eastern Promises | Anna |
| 2006 | The Painted Veil | Kitty Fane |
| 2005 | King Kong | Ann Darrow |
| | Stay | Lila Culpepper |
| | The Ring 2 | Rachel Keller |
| | Ellie Parker | Ellie Parker |
| 2004 | I Heart Huckabees | Dawn Campbell |
| | The Assassination of Richard Nixon | Marie Bicke |
| | We Don't Live Here Anymore | Edith Evans |
| 2003 | 21 Grams | Christina Peck |
| | Le Divorce | Roxy |
| | Ned Kelly | Julia Cook |
| 2002 | Rabbits | Suzie |
| | Plots with a View | Meredith |
| | Ring, The | Rachel Keller |
| 2001 | Mulholland Dr. | Betty / Diane |
| | Down | Jennifer Evans |
| | Ellie Parker | Ellie Parker |
| 1999 | Strange Planet | Alice |
| 1998 | House Divided, A | Amanda |
| | Dangerous Beauty | Guila De Lezze |
| 1997 | Under the Lighthouse Dancing | Louise |
| 1996 | Children of the Corn IV: The Gathering | Grace Rhodes |
| | Persons Unknown | Molly |
| 1995 | Tank Girl | Jet Girl |
| 1993 | Custodian, The | Louise |
| | Gross Misconduct | Jennifer Carter |
| | Wide Sargasso Sea | Fanny Grey |
| | Matinee | Shopping Cart Starlet |
| 1991 | Flirting | Janet Odgers |
| 1986 | For Love Alone | Leo's Girlfriend |
---