I know a lot of people both Lynch and/or Herbert fans talk about how the script or story-line wasn't what they were expecting from Lynch. One of the reasons that i love the film is actually because of everything! I absolutely love the script and story, corny? Absolutely! I love it nonetheless.
[youtube]B8-eiBqri0U[/youtube]
This for example makes me laugh every single time!
I just love the cinematography of the film as well, the colors, the atmosphere and just over appearance of the film is magnificent!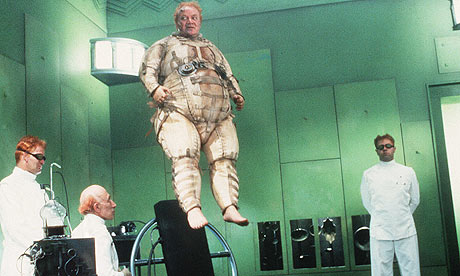 Look at that green, those whites and reds. It all just goes so well together! It's like picking ice-cream out just by the color, it all taste good but the look is a huge plus! Maybe it's just me, but the coloring of films just make my soul happy!
The characters are all a bit overboard and i enjoy that a lot, it plays into the campy-corniness of the movie, yet they all look just like what i would envision Mr. Herberts' characters to look like!
I just wanted to post some love for Dune because it deserves it!